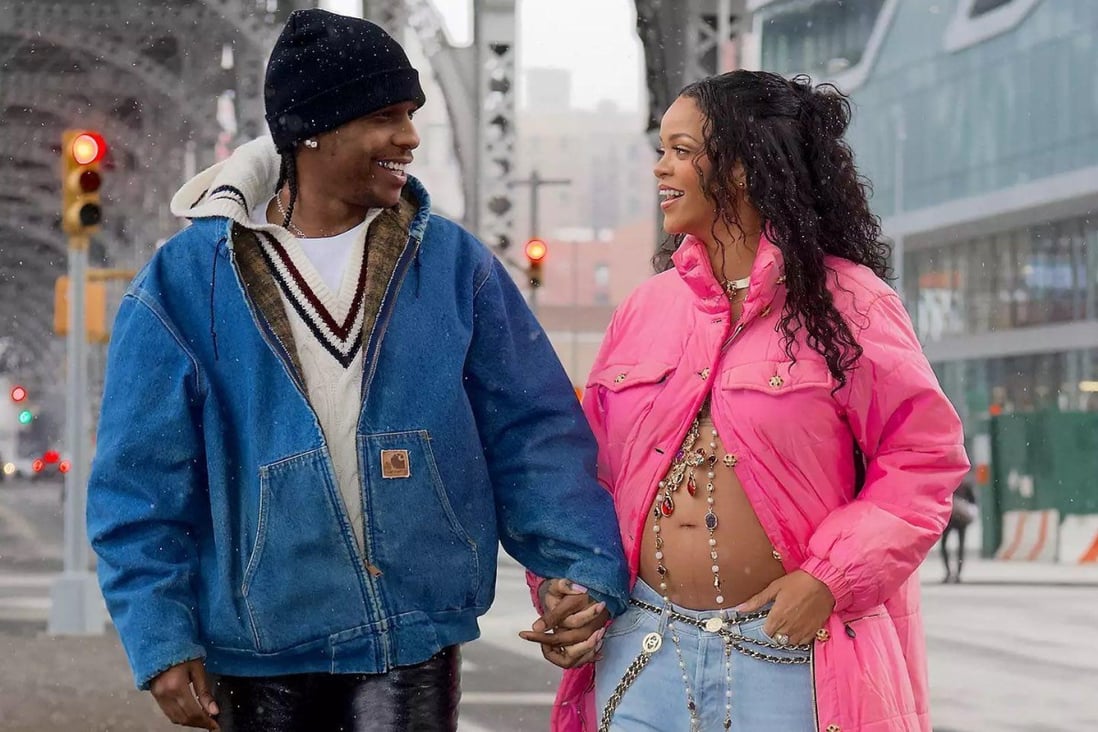 Rihanna and A$AP Rocky have finally revealed the name of their son: RZA Athelston Mayers. The name is a tribute to the Wu-Tang Clan rapper RZA, who is one of Rocky's idols.
RZA was born on May 13, 2022, at Cedars-Sinai Medical Center in Los Angeles. He weighed 7 pounds, 10 ounces.
Rihanna and Rocky have been dating since 2020. They announced that they were expecting their first child together in January 2022.
The couple has been notoriously private about their pregnancy, but they have shared a few glimpses of their son on social media. In February 2023, Rihanna posted a photo of herself holding her son's hand.
The name RZA is a unique choice for a baby boy. It is a reference to one of the most influential rappers of all time. It is also a strong and powerful name that is sure to stand out.
Rihanna and Rocky are clearly fans of RZA's music. They have both been photographed wearing Wu-Tang Clan merchandise. Rocky has also said that RZA is one of his biggest inspirations.
It is clear that Rihanna and Rocky put a lot of thought into the name of their son. They wanted to choose a name that was meaningful to them and that would reflect their love of music.
RZA Athelston Mayers is a beautiful name for a beautiful baby boy. We can't wait to see what the future holds for him.