It seems that Shakira has no intention of stopping her hints to Gerard Pique in her songs! After the release of "Monotonia" with Ozuna and "Music Sessions Vol 53" with Bizarrap, it's clear that there is another musical hit aimed at the former football player. At least, that's what can be inferred from information broadcasted on the Telemundo program "Hoy Dia".
So far, reports suggest that many have interpreted the title of Shakira's upcoming song with Karol G, "TQG," to mean "Te quedo grande" ("It was too much for you"), after Karol G appeared in a shirt bearing the same expression.
Telemundo's "Hoy Dia" program featured a portion of the new song from Shakira and Karol G, which is part of their upcoming album set to release on February 24th. It has been interpreted as a message to their former partners, Anuel AA and Gerard Pique. In Shakira's verse, she sings: "You go out to search for food, and I think it's something routine."
On her part, Karol G sings: "At least I kept you beautiful with me." It's worth noting that Karol's former partner, Anuel AA, lost a lot of weight after their breakup, which is where the connection to this part of the lyrics comes from.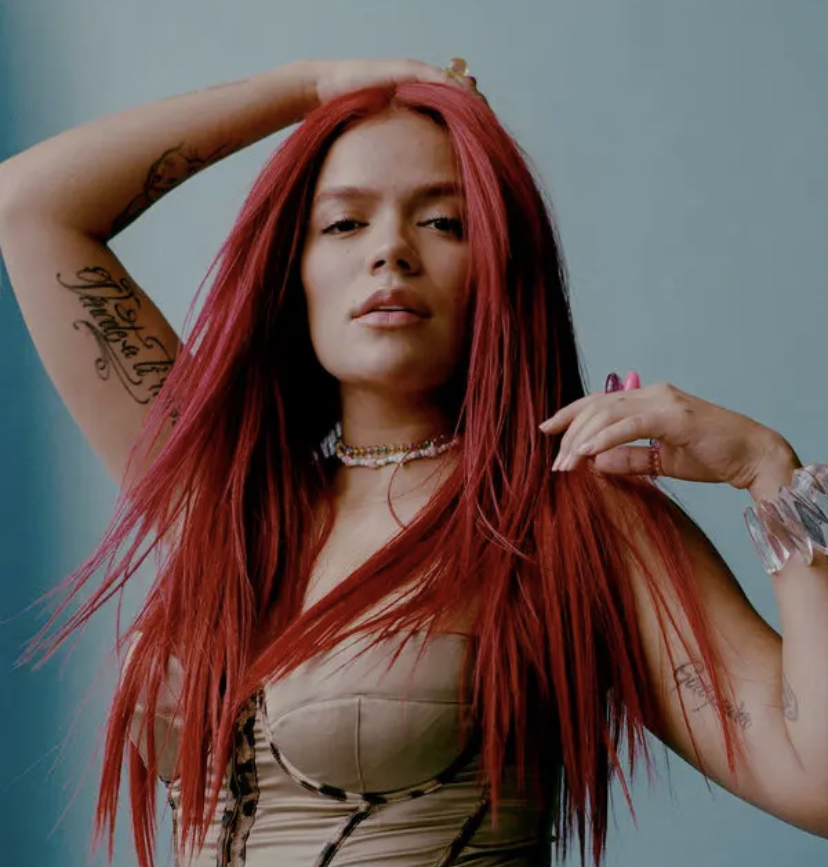 Shakira sparked questions after sharing a video on Valentine's Day, which some considered a veiled message to Gerard Pique. In the video, she appeared dancing to the song "Kill Bill" while saying, "I could kill my ex-lover".